Pet Memorial Watercolor Portrait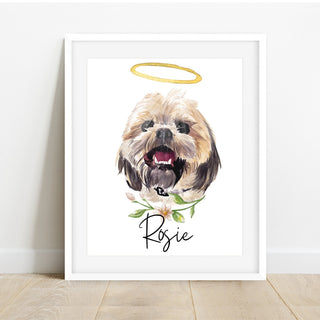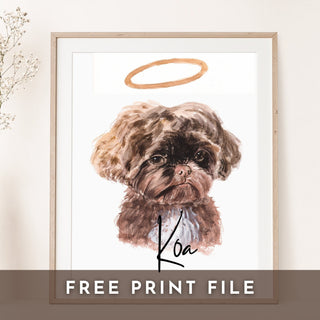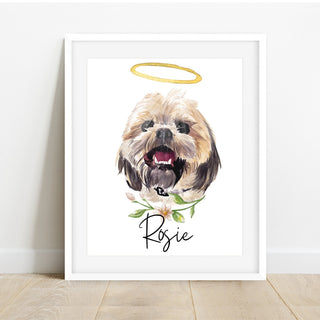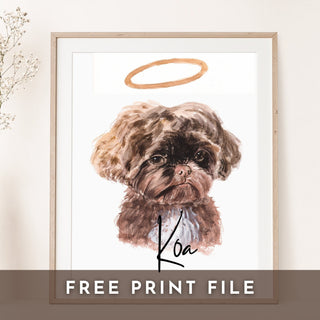 Pet Memorial Watercolor Portrait
Framing option
Print file
Poster 8"x10"
Poster 12"x16"
Black framed 8"x10"
Black framed 12"x16"
White framed 8"x10"
White framed 12"x16"
Natural wood 8x10"
Natural wood 12x16"
Rustic grey 8x10"
Rustic grey 12x16"
Espresso 8"x10"
Espresso 12"x16"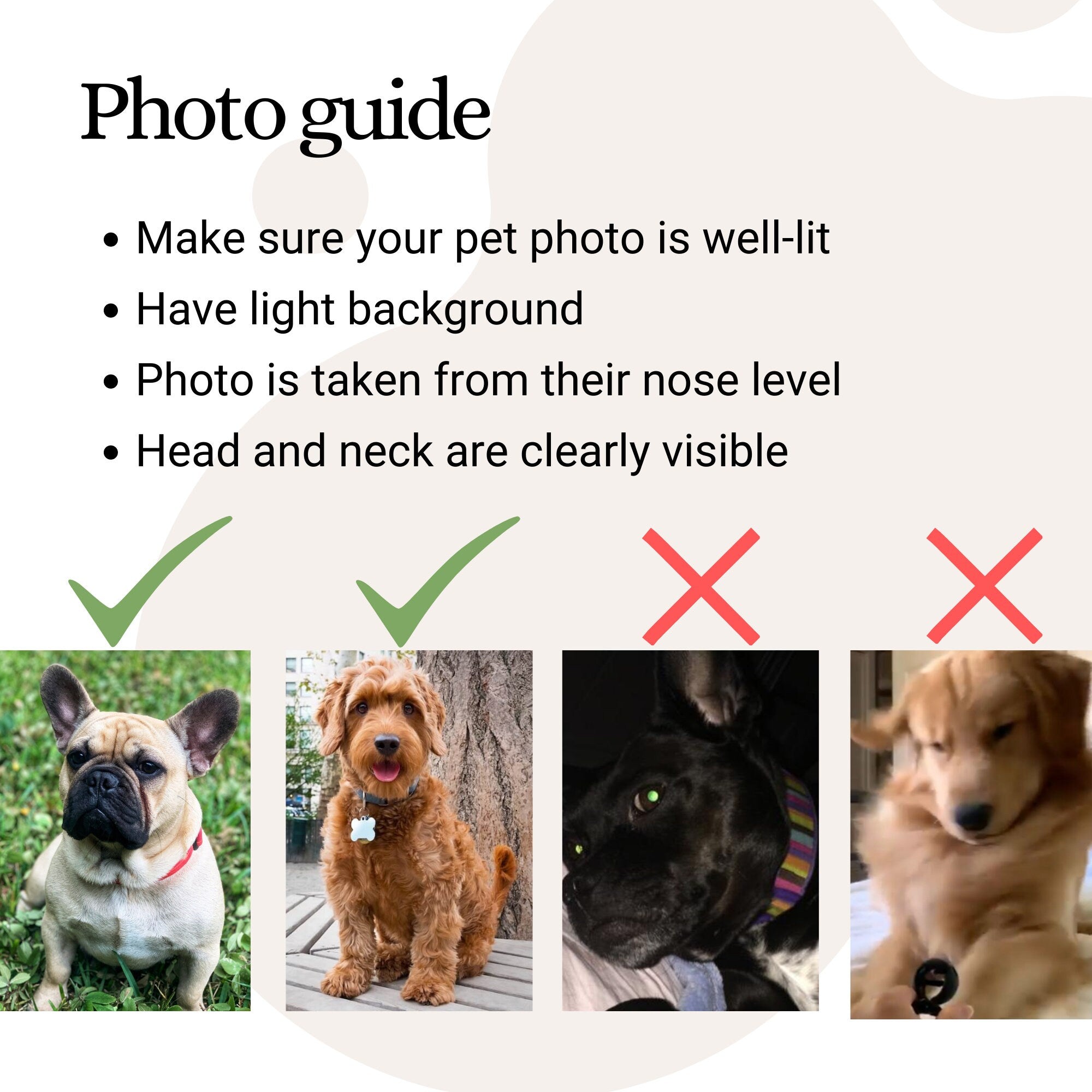 This pet portrait is a real hand-drawn painting from your favorite photo of your pet. Have you or your loved one had to say goodbye to their furry friend? It's the most devastating part of any pet lover's life. This watercolor pet portrait will make a perfect gift for anyone who had to go through a pet loss and will be an amazing way to remember their beloved pet.
We teamed up with amazingly talented artists around the world to make this custom hand-painted watercolor pet portrait possible with quick turnaround times at a reasonable price and with free shipping.
Please be informed that this item is a reproduction of the original hand-painted artwork. We do this due to the inconsistency of international logistics and to have top-notch quality control on our artworks.
This is a fully customizable piece. You can add optional "halo", "flower" and the pet's name at no additional cost.
_______________________________________________
WHAT OPTION IS BEST FOR ME?
Print file:
Ready to print high-resolution photo scan of your hand painted artwork
Poster:
Physical print of your pet's hand-painted art work on gallery-grade hard paper.No frame included
Framed portrait:
Gallery-grade print of your artwork fully framed with high-quality, light weight hardwood frame.
Ready to hang. All installing hardware are included
_______________________________________________
HOW TO ORDER?
1. In the personalization box add the following information:
- Pet's name (or type "no name")
- Add halo (yes or no)
- Add flower (yes or no). If you'd like to include a specific flower please leave a note. Otherwise, our artist will do flowers that match the pets color and characteristic
2. Place your order
3. Send your pet's photo to hello@riverry.co
4. Once the artwork is finished, we'll send you the proof of the final product before it gets shipped out.
_______________________________________________
TURNAROUND & SHIPPING TIME
Our current turnaround time (artwork creation time) is 5-7 days. This updates regularly based on our order backlog. If you need a pet portrait sooner, please send us a message. I will do my best to catch your dead line
Shipping within the US will take 2-5 business days and international shipping will take 2-4 weeks
_______________________________________________
CHECK OUT OUR DIFFERENT PET PORTRAITS
Classic watercolor pet portrait:
https://www.etsy.com/listing/883245178/watercolor-pet-portrait-custom-dog?ga_order=most_relevant&ga_search_type=all&ga_view_type=gallery&ga_search_query=pet+portrait&ref=sr_gallery-1-3&organic_search_click=1&frs=1&bes=1
Two pet watercolor pet portrait:
https://www.etsy.com/listing/905566830/two-pet-watercolor-portrait?ga_order=most_relevant&ga_search_type=all&ga_view_type=gallery&ga_search_query=two+pet+portrait&ref=sr_gallery-1-2&organic_search_click=1&frs=1
Three pet watercolor pet portrait:
https://www.etsy.com/listing/949621407/three-pet-custom-watercolor-portrait-pet?ga_order=most_relevant&ga_search_type=all&ga_view_type=gallery&ga_search_query=three+pet+portrait&ref=sr_gallery-1-4&organic_search_click=1&frs=1&cns=1
Add this to your order if you wish to get a digital download of your painting with your Poster only or Framed portrait purchase ($10.00)
https://www.etsy.com/listing/901256888/watercolor-pet-portrait-digital-download?ref=listings_manager_grid